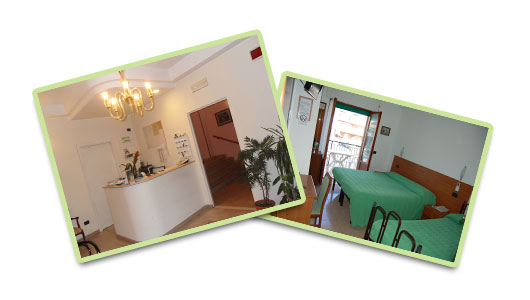 Hotel Ferrara is a small family run hotel 2 star situated in San Benedetto del Tronto's south, Porto D'Ascoli. This quiet place is 100 meters away from the beach near the bicycle path. From us, you can rent bicycles and go to visit the city, stores, walking near the sea, go to the beach for have a drink and eat delicious italian food.
Nella bella cittadina di San Benedetto del Tronto si possono fare delle splendide passeggiate sul lungomare e fermarsi negli innumerevoli stabilimenti per un drink, pranzo o cena. La struttura è molto adatta a chi non ama gli orari e permette la piena libertà di cenare/pranzare  fuori come e quando uno vuole o di visitare i numerosi e caratteristici paesaggi nei dintorni e degustare cibi caratteristici.
In the beautiful town of San Benedetto del Tronto you can take wonderful walks along the seafront and stop in the many beach resorts for a drink, lunch or dinner. The structure is very ideal for those who do not like to timetables and allows full freedom of dinner / lunch out when you want, have time to visit the numerous and characteristic landscapes around and taste typical dishes.